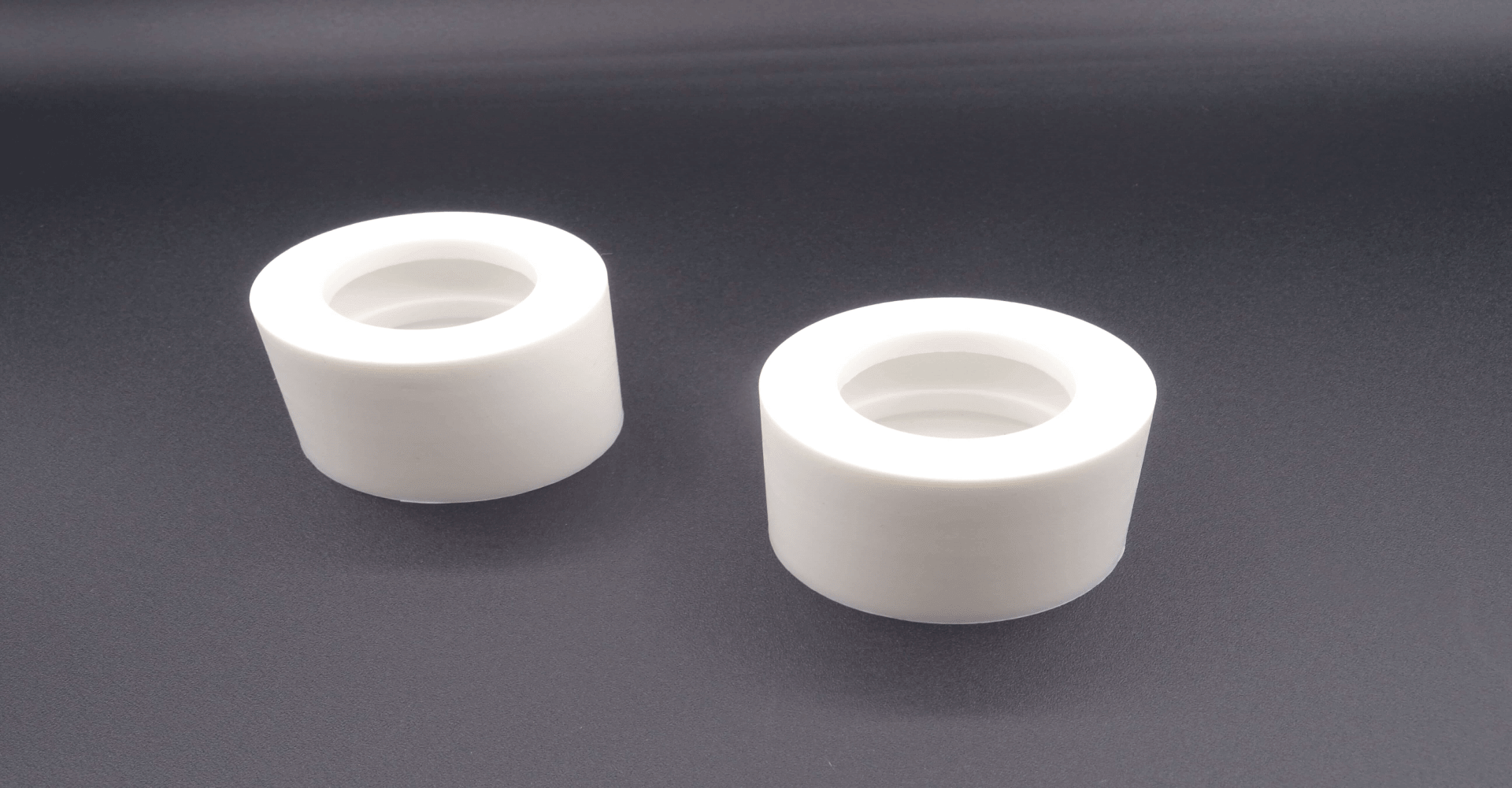 Silicone moulded parts made of HTV or LSR silicone - High quality
J. Lindemann GmbH
Your Specialist in silicone
Contact now
Customized silicone molded parts
Our competence - silicone molded parts made of HTV and LSR
As a company, we have also been manufacturing silicone molded parts for more than twenty years.
Our range of services covers the entire value-added process of a silicone molded part: from design consulting, tooling, prototyping, sampling phase to series production.
The interesting properties of the material enable the production of parts for a wide range of applications in the fields of industry and medicine.
Silicone material for molded parts production
Our silicone molded parts are manufactured as standard with a solid rubber.
Alternatively, we offer silicone injection molded parts as Liquid Silicone Rubber (LSR) and as VMQ (silicone molded parts made of fluorosilicone).
Peroxidic and addition-curing types are available as cross linkers.
The molded parts can be produced in hardnesses from 30 Shore to 90 Shore.
The properties of the material and the application areas correspond to the extruded silicone mixtures:
About the individual silicones in silicone injection molding
HTV Silicone molded parts are used when physiological properties such as drinking water quality (KTW A, WRAS), food approvals (FDA, BfR) are linked to the final product.
LSR silicone moulded parts are always used when, in addition to physiological properties such as food quality, high mechanical properties are decisive for the functionality of the moulded part (e.g. tear resistance).
More complex silicone parts or moulded parts from several material components (2K silicone parts) are made from LSR silicone.
VMQ molded parts are in demand for applications where aromatic mineral oils such as fuels and ASTM oils are exposed to high loads.
Together with you as our customer, we will create the suitable molded part for your application based on your requirements.
Please give us a challenge.
Part sizes and series sizes
The manufacture of the molded parts is based on the requirements of the customer, with regard to:
Typical applications of our silicone molded parts
Based on the silicone mixtures for extrudates, compounds can also be used for molded parts, which meet appropriate approvals in the food, medical and drinking water sectors.
Are you interested in our products or a question? Then contact us now.